Welcome To As'Lief Home Health
Agency
MISSION STATEMENT
As'Lief (as-leaf) Willingly, Godly, Gladly. As'Lief is a free standing Agency, providing professional services in the professional services in the privacy of the home. As'Lief is committed to providing quality care to our members by not compromising our standards. As'Lief is determined to adhere to the meaning of it's name; WILLINGLY, in that we are committed to going the extra mile, GODLY, in that we have to answer to a higher authority, therefore, our service has to exceed standards set by man, GLADLY, in that we provide care with heart felt joy and always provide service with a smile.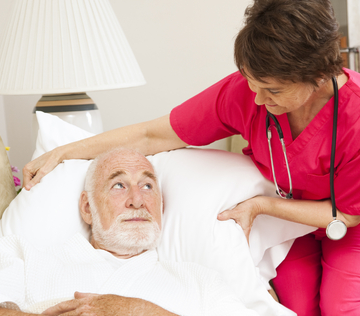 WHO WILL NEED HOME HEALTH CARE?
Patients who need short term assistance with medications, therapy, wound care
Acutely ill elderly adults who are home bound and Temporarily disabled.
WHAT IS HOME HEALTH CARE?
Home health care is considered "Skilled Care" which is provided by a Registered Nurse and/or Licensed Vocational Nurse under a doctor's order. It could also include the services of a Physical Therapist, Occupational Therapist, Speech Therapist and Medical Social Worker.